Have the Time & Space Needed to be Heard and Understood
Gain a Supportive Counselor & Community
Finally, Make Forward Progress
The trial you are going through is complex.
We understand how frustrating it is to try different techniques to overcome your struggle but see no progress. It will take intentional, guided time and energy to grow in wisdom, confidence in God, hope, and freedom from the difficulties caused by your trial.
We provide
biblical guidance

for our clients through 3-Day Intensive

Counseling Retreats.

​ In many cases, weekly counseling is appropriate, but 3-day intensive counseling is powerful and effective for people stuck in more difficult trials. We believe, and have seen time and time again, that this counseling method establishes the time and space needed for careful assessment of your difficulty, biblical insight, community involvement, and practical planning to create lasting change. The retreat serves as a turning point. Our clients do not receive a quick fix, they are pointed in the right direction to finally make forward progress on the struggles that had them trapped.
Benefits of a
Twelve Stones'

3-Day Intensive Counseling

Retreats
DO NOT DELETE
This module is here so that the accordions appear closed when the page loads.
Unrushed Opportunity to Examine Your Life
The needed time to share your life story in such a way that each person seeking help feels known, heard, and understood. This depth of insight and understanding allows participants to get to the root of the problem.
Make Progress More Quickly
During a counseling retreat, 16 hours of counseling is provided over a three-day period of time. This is equivalent to 4-5 months of weekly counseling! This style of counseling serves as a catalyst for lasting change. Making a big step forward in a short period of time encourages sustained growth.
A Distraction-Free Environment
A challenge of weekly counseling is that a lot of life can happen between sessions, so the counselor's time is often spent discussing the problems of daily life. At a retreat, participants stay focused on the larger, root problem and the problems of daily life don't intrude into the counseling process. This distraction-free time is especially relevant and helpful with severe or complicated difficulties.
A Community Approach
One of the most unique features of a Twelve Stones Counseling Retreat is our use of advocates. An advocate is a friend from back home who sits through the entire counseling process and then returns home to help you live out what you learned.
So, your counseling retreat is not just a three-day experience. It is the beginning of a 6+ month journey of you putting your practical plan into action with a friend by your side.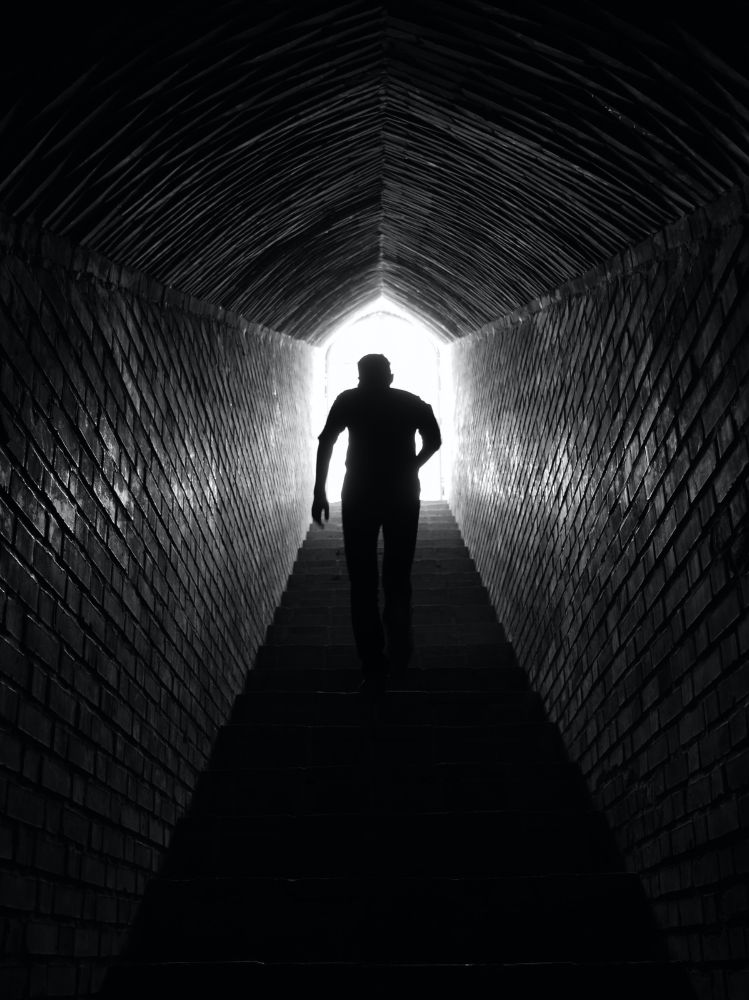 Hear what they have to say about their experience
"This was an answered prayer. I felt the Lord minister to me personally through our counselor. Craig was very understanding and affirming when I shared some things that weren't easy to share."
"My husband had never been to counseling and was a bit skeptical. Our counselor was able to speak the truth with grace, kindness, and HUMOR– which my husband and I both appreciated. We needed laughter and joy in our lives. I really am grateful for this ministry."
"I had no idea how traumatic my childhood was and how dramatically it was impacting me until Twelve Stones. I realized I've been carrying an invisible backpack full of bricks my whole life – and I now know it's possible to take it off. I feel like my life is just starting and I'm actually excited about it."
"Our marriage has made a complete 180 since being home. Twelve Stones helped bring our marriage back to life."
"I was told that Twelve Stones was a wonderful ministry, but I had no clue how the truth my family heard would be so deeply impactful. God's grace is evident and He is doing an amazing work through this ministry."
"God is truly at work at Twelve Stones; from the intimate setting to the deep spiritual truths discussed. God's touch is everywhere. Our counselor was able to listen, assimilate, and clearly explain what our actions were saying about our true feelings toward God and each other. This is a truth we would never have come to on our own. I am encouraged and excited to continue learning and growing in the Word and in Christ."
"During the past 3 days, we have had the most insightful counsel. I can't really articulate my full gratitude for what our time meant. We are taking away so much truth from this experience and are forever changed. Everything the counselor shared lined up with God's Word. God is using this facility and is working through the people here. "
"I just wanted to say thank you for everything you have done for my Dad. Thank you for letting the Lord work through you to show him th Lord from a different perspective. I have seen a lot of change in my Dad. He was so excited to share what he learned in Indiana. And that not only blessed him but the whole entire family! I just love seeing, hearing and knowing my Dad is enjoying the Lord and wanting to spend more and more time with him. It makes me want to do the same." – Daughter of a counselee
"Thank you for praying for us and for all of the time and especially for laboring with us and pointing us so clearly to Jesus. We'll be closer to Him as a result of our time at our retreat." – Missionary Family
"We had a lot of ups and downs over the past year, but our daughter is doing soooo well! She is at a healthy weight, and she just recently has been thinking she may want to go into Biblical counseling as a career choice! It is very exciting for us to see such growth in her and her desire to serve God with her life! Your ministry is so amazing, and God uses you so powerfully! Thank you for all you did for us!"
"Thank you for taking soul care so seriously. There are very few experiences that we would consider as powerful and profound in terms of eternal value as the Twelve Stones. There is no way we will ever be the same and the ripple effect of this grace and truth will reach to many generations. I feel this experience would be essential for any church leader. Thank you for loving us so well." – Church Leader
"God has been merciful and gracious to us through Twelve Stones. Our son is doing so well. I praise the Lord for bringing us through the valley and thank you for the part your ministry played in that journey." ~ A letter from parents six months after attending a retreat
Three Signs an
Intensive Counseling Retreat

is Right for You